ENCOUNTER
SUMMER 2006
Hello All:
This edition is themed to visual journeys—encounters with people and places, and the marvels of art, spiritual ideals and architecture, as seen through the lens of a camera, and the eyes of our observers. David McMahon (Australia)and Shubha Priya (Dubai) have graciously shared their images with us, thereby bringing two very different parts of the world into sharp focus.
I have just returned from a trip to Mexico (Puerto Vallarta and Guadalajara) and was bowled over by the profusion of public art exhibits - bronzes and murals, in Guadalajara and environs, and the charm of Puerto Vallarta—touristy though the latter may be. The splash of flowering bushes, the brightly painted houses, the warm breezes against my skin, and the smell of spices, although all typically Mexican, was also reminiscent of India. So too, was that familiar feeling of spontaneous hospitality. And like India with its complex ancient traditions, its monuments and its legends, Mexico's heritage is worthy of greater depth than my superficial pictorial coverage.

Also on the site are photographs taken while travelling on The Rocky Mountaineer—an all day excursion from Vancouver to the town of Whistler. The train travels along the sun-sequinned waters of Howe Sound, past distant mountain ranges and runs along the lip of the magnificent Cheakamus Gorge before arriving at Whistler in time for lunch and a stroll through the flower bedecked Village streets.
I hope you'll enjoy browsing through all our photojournals. They will be up for about three months.
Other "Canadian based" stories include:
The exciting news of CTR Publishing Inc.'s latest book, The Way We Were to be launched in Toronto in conjunction with the annual CTR fund raising drance on September 23rd. This is a hugely enjoyable event which in addition to an evening of hot music, great food and fabulous door prizes, will raise much needed funds to aid indigent Anglo-Indians in India.
Photos of our British Columbia A.I Club picnic at Ambleside Beach (West Vancouver) - wish you all could have joined us...it was a lot of fun!
On a wider canvas this issue also features:
* Bombay's plucky and pragmatic reaction to terrorism.
* An amusing little piece about driving in India - with a movie clip to prove the point!
* An article from the New York Times by Jhumpa Lahiri.
* Behind the scenes in the making of Deepa Mehta's "Water"
* An article entitled Ten Things I Hate About India (no comment!)
Where an article is linked to an external web-site, please click on the 'back' button to return to the Table of Contents page.
And, as an ongoing news item, click on the Reunion site which is now updated on a weekly basis. Sign up soon! Home Page of the Toronto 2007 Anglo-Indian International Reunion
Will look forward to your comments and contributions for the Fall issue, which I hope to put into place in October.
Cheers,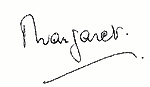 "Encounter" is a quarterly e-zine, featuring biographical sketches, light humour, short fiction, opinions, articles, book reviews and celebrations of our past and present achievements. Share your world with us (in about 700-900 words) or your photographs (in 'jpg' format); tell us about your ideas and experiences, a review of your favourite book or film, your travels, unusual characters who once filled your horizon—or still do—and memorable times in India, or wherever you live today. We are glad to include amusing snippets provided these are fresh and original, and not the canned variety that circulates ad nauseum on the web.