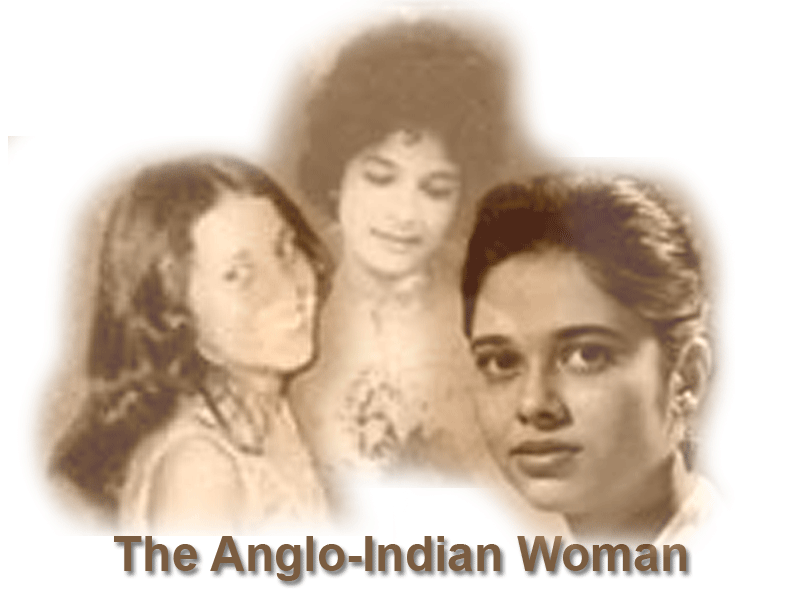 Anglo-Indian women played a pivotal role in shaping the culture and mores of the Anglo-Indian community in India - and they still continue to do so wherever they live around the world today. Whether they are the wind beneath the wings of their men folk, well-loved matriarchs and home-makers within the family fold, dedicated social workers, or successful professionals holding their own in the arenas of medicine, law, accountancy and politics, our women are the unsung heroines. Yet it seems that almost every book that has reference to Anglo-Indians, has something derogatory to say about Anglo-Indian women. It is imperative that we provide a balanced view of the Anglo-Indian woman - not exaggerated in any dimension (no pun intended) - just the way she was and is.
CTR Inc Publishing would like to make up for that deficiency by celebrating "The Anglo-Indian Woman" in an anthology made up of non-fiction and fiction articles devoted exclusively to the world of Anglo-Indian women. We want to nail into the coffin the distorted and oft-publicized image of Anglo-Indian women as floosies in literature and film, by capturing the way the Anglo-Indian women actually lived, thought, loved, laughed and cried. We want you to tell us what motivated them and why.

Submissions that are selected will be compiled and published in an anthology titled "The Anglo-Indian Woman", slated for publication by mid-to-late 2009. An honorarium of $35 will be paid for each piece selected.
CONTRIBUTORS' GUIDELINES ARE AS FOLLOWS:

Articles must be limited to 3000 words or less. Please note that submissions exceeding this length will not be considered.

The publication, depicting Anglo-Indian women will cover a broad historical and contemporary canvas. Articles could be first person narratives from the perspective of an Anglo-Indian woman, or third person stories about an Anglo-Indian woman friend or relative. We are looking for anecdotal material and well structured, annotated essays. These may be set in the past, or in the present, and the locale could be anywhere in the world. It could feature a fictional character modeled on real life, or an actual person who in some way changed the writer's emotional or mental outlook on life. Essays, anecdotes, or memoirs may be humorous or serious.

Fiction pieces should be engrossing, (whether entertaining or moving - or both) and should feature as the main protagonist an Anglo-Indian woman or women who take center stage within the context of the piece.

We will not consider material, which, in our sole discretion, is obscene or slanderous.

The writing style should be meticulously polished but easy to read, and entertaining enough to provoke and sustain interest.

All articles must carry the full name, postal address, e-mail and fax/phone number of the entrant. All submissions should be in Times New Roman, 12-font size (please, no fancy fonts or headings). If sent as an e-mail attachment, this should be in Microsoft Word, and in order to ensure the authenticity of the attachment (having regard to virus-embedded attachments on the Internet), the subject heading must contain the words: " The Anglo-Indian Woman". E-mailed articles should be sent to blairrw@att.net. If your manuscript is sent via snail-mail, please direct this to: Blair Williams, PO Box 6345, Monroe Twp., NJ 08831, USA. Please note that hard-copy manuscripts will not be returned.

Entry is not restricted to Anglo-Indians; anyone may participate in writing about "The Anglo-Indian Woman", provided that the content of their work illuminates a relationship or significantly important interactions with an Anglo-Indian woman, or women.

There will be a limit of two articles per person.

All submissions must contain original material that has not been previously published or accepted for publication prior to March 2008.

Every submission, whether via e-mail or by postal communication, must be accompanied by a covering letter incorporating the following statement (please cut and paste the contents of the box below):
The author agrees to grant CTR Inc Publishing first publication rights for this article, on the agreement that, following publication of 'The Anglo-Indian Woman', all publishing rights will revert to the author. The author also agrees that the editors of 'The Anglo-Indian Woman' will have the right to edit material in order to ensure textual cohesiveness and uniformity of syntax, style, grammar, spelling, and punctuation.

As a courtesy, authors will receive a copy of the edited material for their review. While the editors, in their sole discretion, may accommodate minor textual amendments as suggested by an individual author, this is a one-time prerogative, and no further changes will be entertained.

This invitation will be valid from 1st March 2008 to March 31, 2009. Submissions received after March 31, 2009, will not be considered.
Every submission will be acknowledged. However, those that do not conform to length restrictions, or omit the above statement, or fail to comply with the above guidelines will be rejected without further consideration.
Thank you for participating. As in the case of all five of our previous publications ('Anglo-Indians: Vanishing Remnants of a Bygone Era', 'Haunting India', 'Voices on the Verandah', 'The Way We Were' and 'The Way We Are') , we look forward to publishing an outstanding anthology on our Anglo-Indian women.
Blair Williams
Publisher
New Jersey, USA